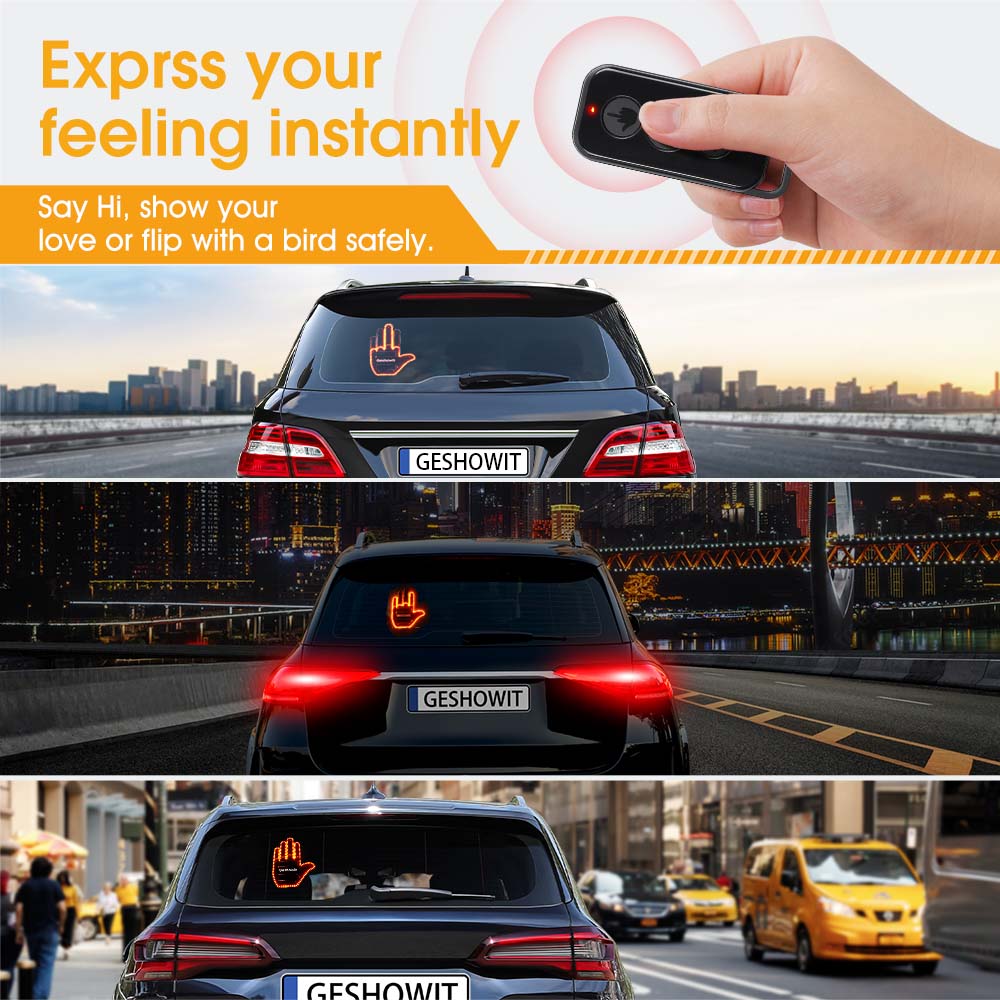 【Great Car Gadget for Men】
Show your feeling instantly to other drivers in a safe and funny way! This car accessory helps to remind and attract other drivers' attention, or show your love or thank you to the kind drivers, of course, flipped a bird to other drivers who do Annoying Things on the road.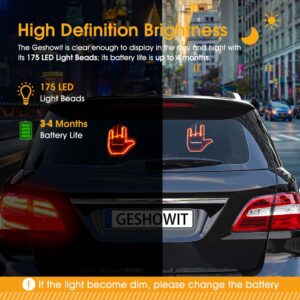 【Bright Enough in the Day and Night】
Consisting of 175 LED light beads, geshowit car gadget is bright and clear enough for you to use in the day and night, which ensures other drivers can see the Geshowit finger light clearly. It is a cool car gadget for drivers! Powered by 3xAA batteries(not included), which can be used for about 3-4 months. If the light becomes dim, please change to new batteries.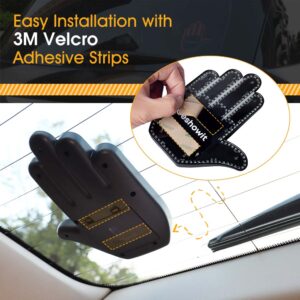 【Easy Installation】
Tear off the 3M Velcro Adhesive Strips on the Geshowit Light and Remote simply, and stick them to your ideal place and press it for 30 seconds(Please clean the places you want to stick them in advance); then, you can get started to enjoy the funny truck accessories for men.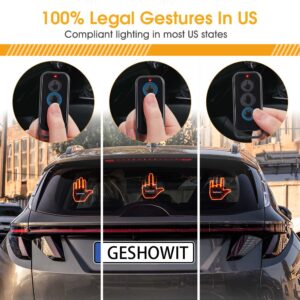 【Compliant With US Traffic Laws】
This car accessory for men's 175 LED light beads are amber yellow and non-flashing lights, making the Geshowit legal in most U.S. states. It is a good gift for men and women, a suitable present for Birthdays, Christmas and New Year!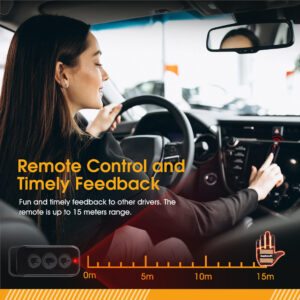 【What You Get】
1x Geshowit Hand Unit (batteries not included) with attached 3M Velcro Adhesive Strips, 1x Remote Controller (batteries included) with attached 3M Velcro Adhesive Strips, 1x Ejector Pin, 1x User Manual. We highly care about the satisfaction of customers. Please don't hesitate to contact us if you have any questions.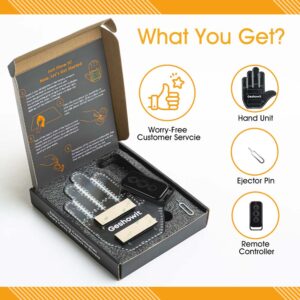 Product Information:
Weight: 200g
Package Dimensions: 15 x 17 x 3 CM
Batteries: 3 AA required (not included).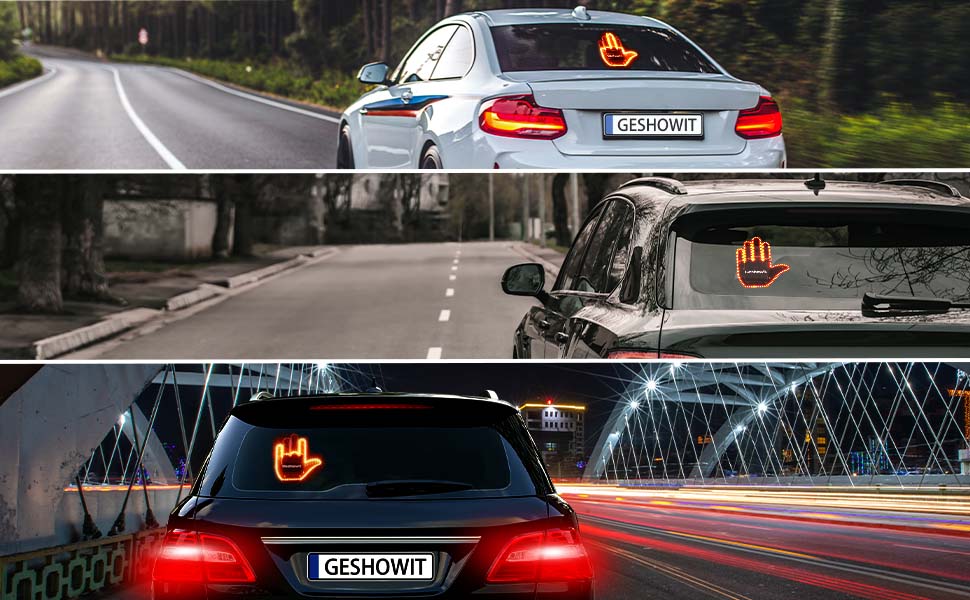 We hope this funny and timely feedback car accessory can reduce negative emotions when driving on the road. More importantly, we promote safe and funny driving with Peace & Love idea for drivers, that is why we encourage our dear customers to use the hello gesture and the peace and love gesture.
If you need replacement parts, please check here: